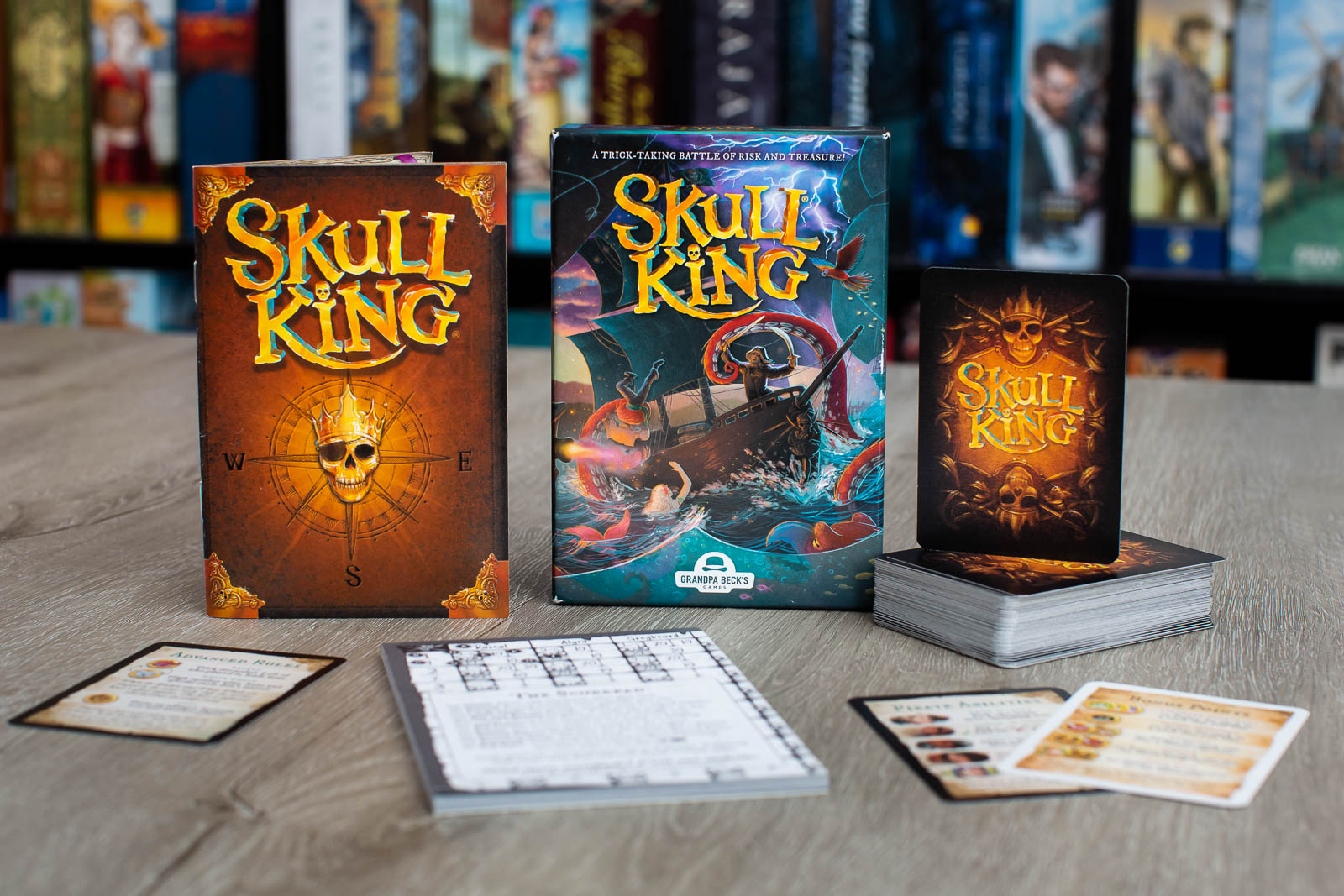 Skull King
Publisher: Grandpa Beck's Games
Involvement: Graphic Design, Art Direction, Development, Illustration, Rulebook Edits, Copywriting
Scope of project: This game is a revised edition of Skull King and before even working on it, was one of our favorite games of all time. It was a thrill and honor to be able to work on such a fun game. This games original box design was not as exciting or dynamic as the game within and we were tasked with taking this beloved game to the next level. We directed the illustrator, Apryl Stott, with concept sketches and ideas in coming up with a new box cover. From there we helped to create the interior resembling a treasure chest. We also worked with her to create a rulebook that looked like an illustrated Captain's journal. We worked with Jeff Beck, one of the developers, to come up with improved player aids and illustrated the scorepad ourselves that is easier to read and understand. Lastly, we helped figure out which of the card illustrations needed refining (such as a unified background color for the non-trump suits vs the pirate flag suit) as well as coming up with all new icons for each of the suits and a flashy new border for Apryl's amazing illustrations. Lastly, one exciting element for the game is that David is illustrated in the rulebook as Greybeard! We hope you enjoy playing with him as a ghost.
See more images, below.
Want us to make your game?
Contact us today for a free consultation to see if we're a good fit to bring your next project to life.