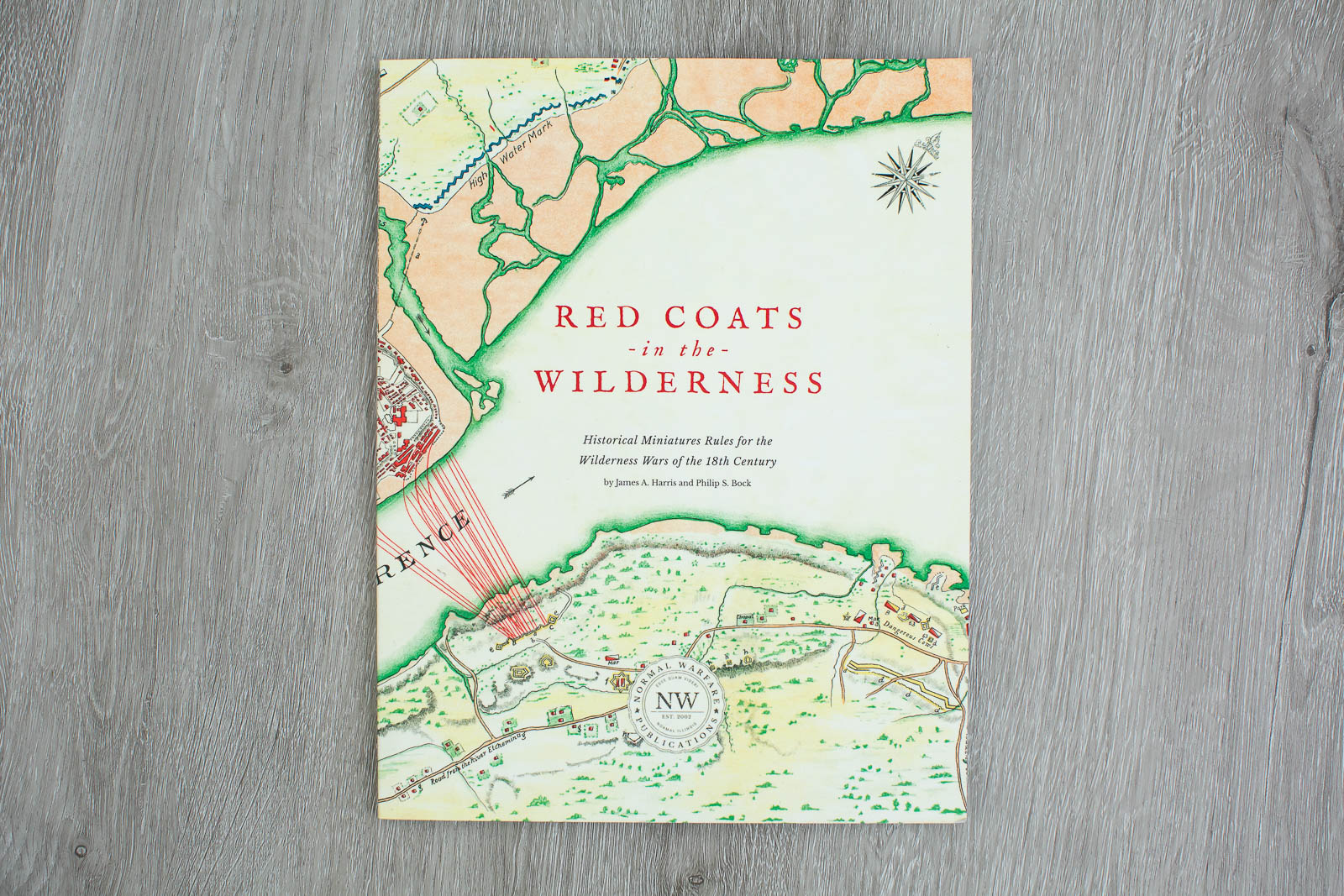 Redcoats in the Wilderness
Publisher: Normal Warfare Publications
Involvement: Graphic Design, Art Direction, Rulebook Edits, Copywriting, Photography
Scope of project: Normal Warfare Publications came to us wanting to revise their original historical wargaming ruleset. They also requested that we give their business a complete rebrand. This required that we rewrite and edit the entire 100+ page rulebook, take professional photographs for the interior, while also working to recreate the look of their entire business from the ground up. This resulted in a premium quality product that has been extremely well-received by their fans.
See more images, below.
Want us to make your game?
Contact us today for a free consultation to see if we're a good fit to bring your next project to life.