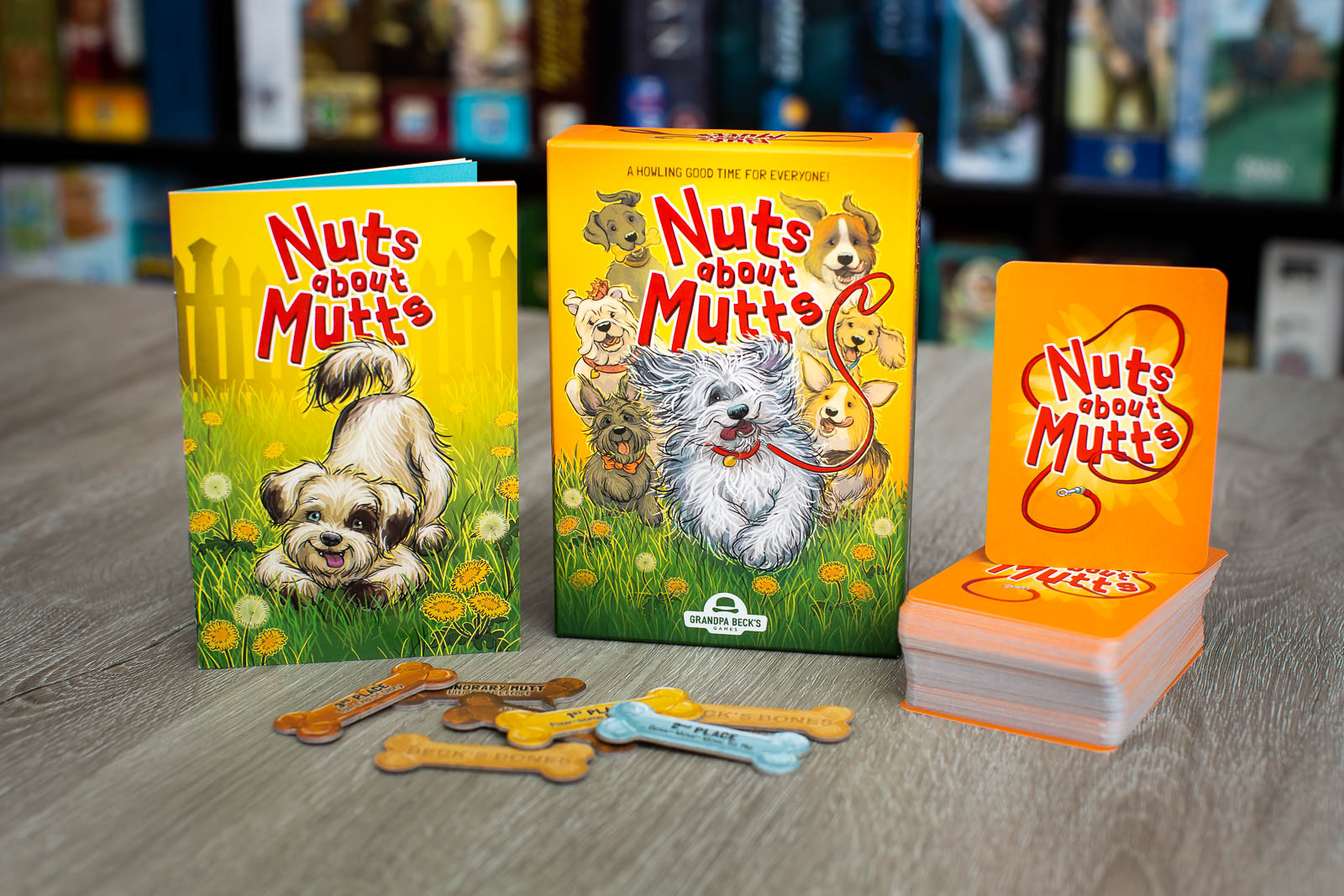 Nuts about Mutts
Publisher: Grandpa Beck's Games
Involvement: Graphic Design, Logo, Art Direction, Development, Rulebook Edits, Copywriting
Scope of project: We used this game as a starting point for a complete rebrand of Grandpa Beck's Games. We created a new publisher logo, a template for all new games and revised editions (such as this game), a unique player info graphic and iconography, and a general concept of elevating the brand while still keeping them relevant to their existing casual market. Nuts about Mutts originally did not have a theme. After reviewing the game, we felt a dog-walker theme would work perfectly and wrote a narrative to establish this concept. We added iconography to the action cards and unified the visual elements to be more easily understood while playing.
See more images, below.
Want us to make your game?
Contact us today for a free consultation to see if we're a good fit to bring your next project to life.