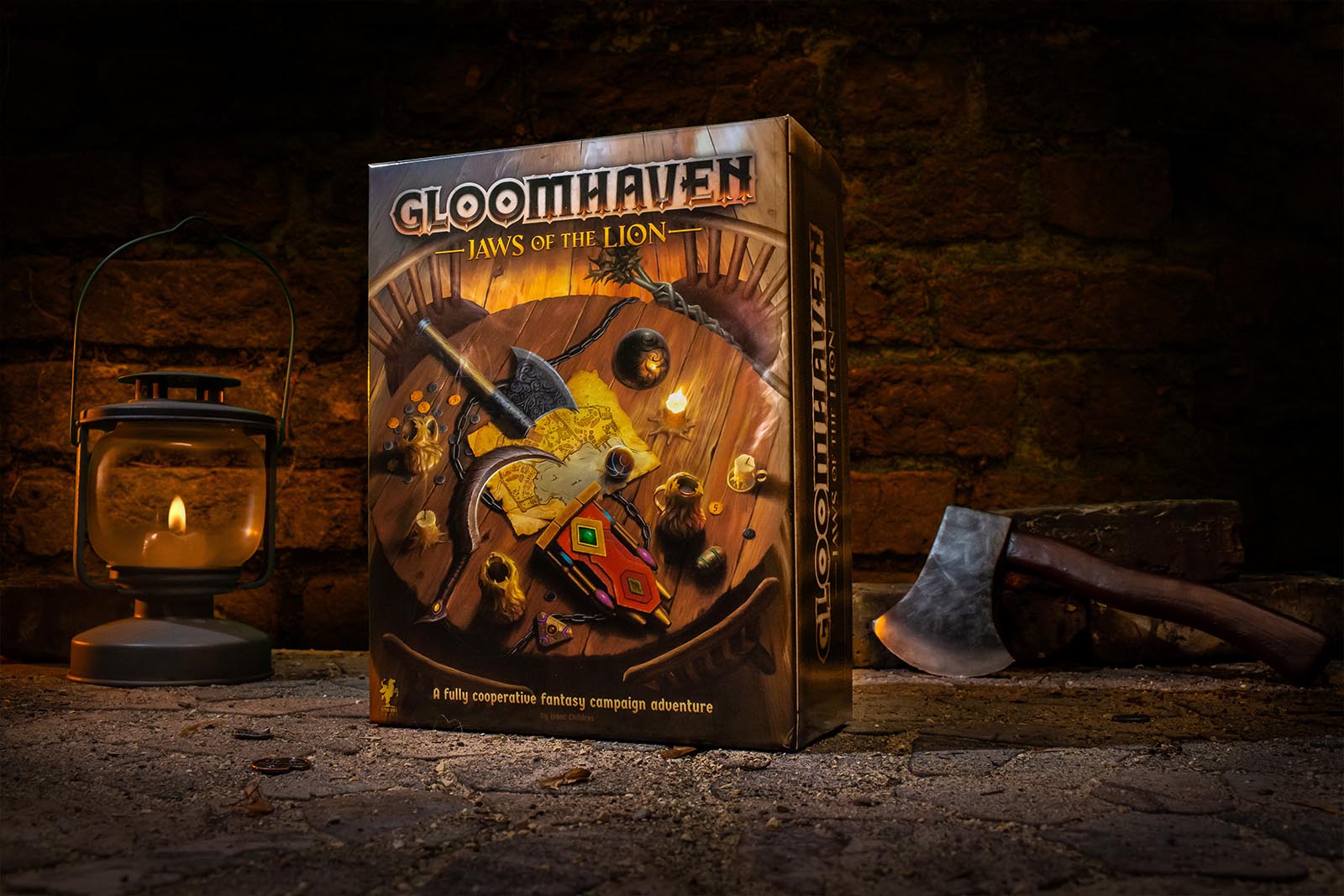 Game: Gloomhaven Jaws of the Lion
Publisher: Cephalofair Games
Involvement: Graphic Design (Box), 3D Renders, Photography
Scope of project: After our work on creating marketing and environmental graphics for the Frosthaven Campaign, Cephalofair Games came to us to begin work on the box design for Gloomhaven: Jaws of the Lion. Our concept was to create the look and feel of a realistic wooden crate, complete with worn illustrations and a paper backdrop for the descriptive elements. We used wood, metal, and paper textures to complete this look. We also took photographs for the content image for the back of the box and rendered 3D models of the miniatures.
See more images, below.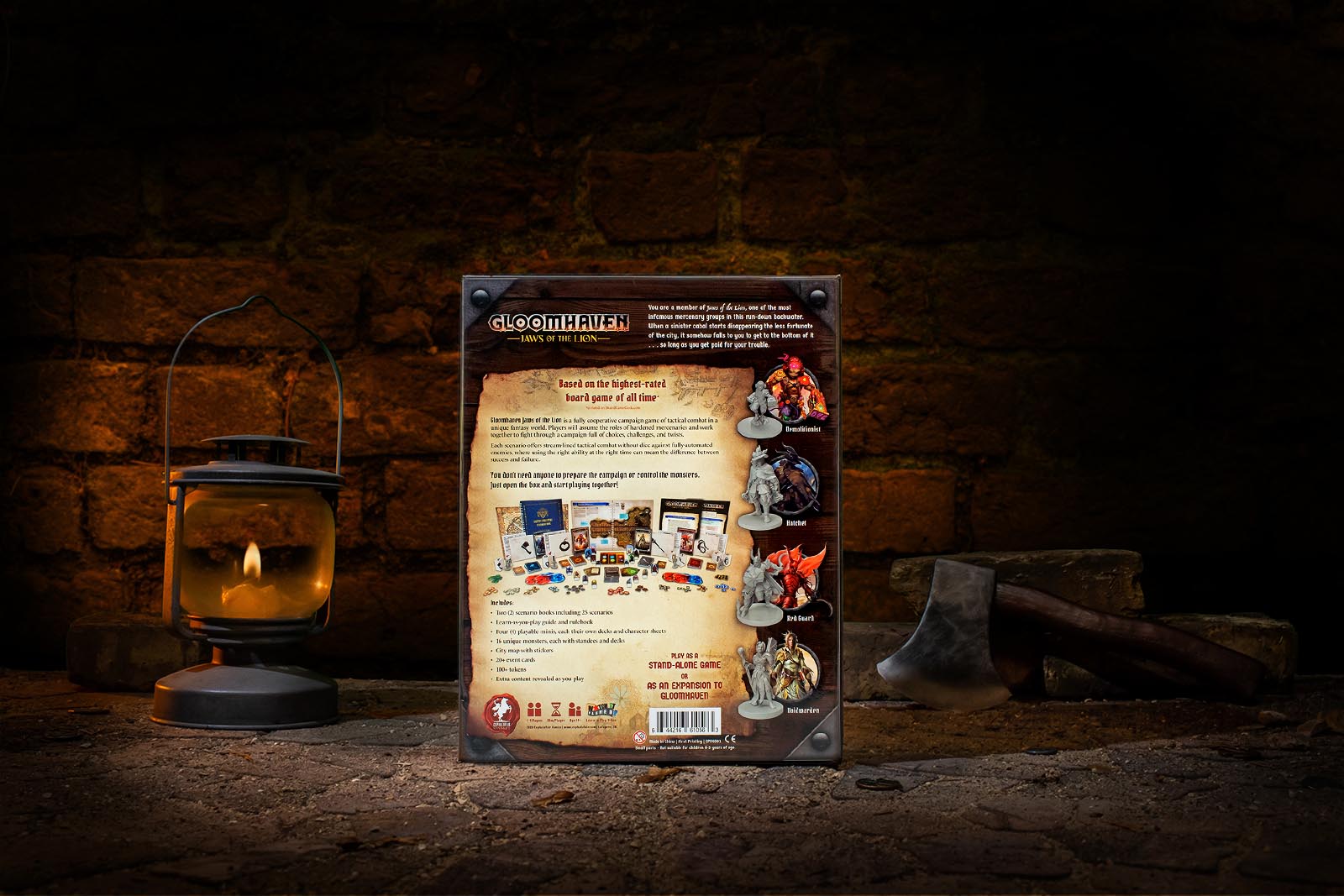 Want us to make your game?
Contact us today for a free consultation to see if we're a good fit to bring your next project to life.