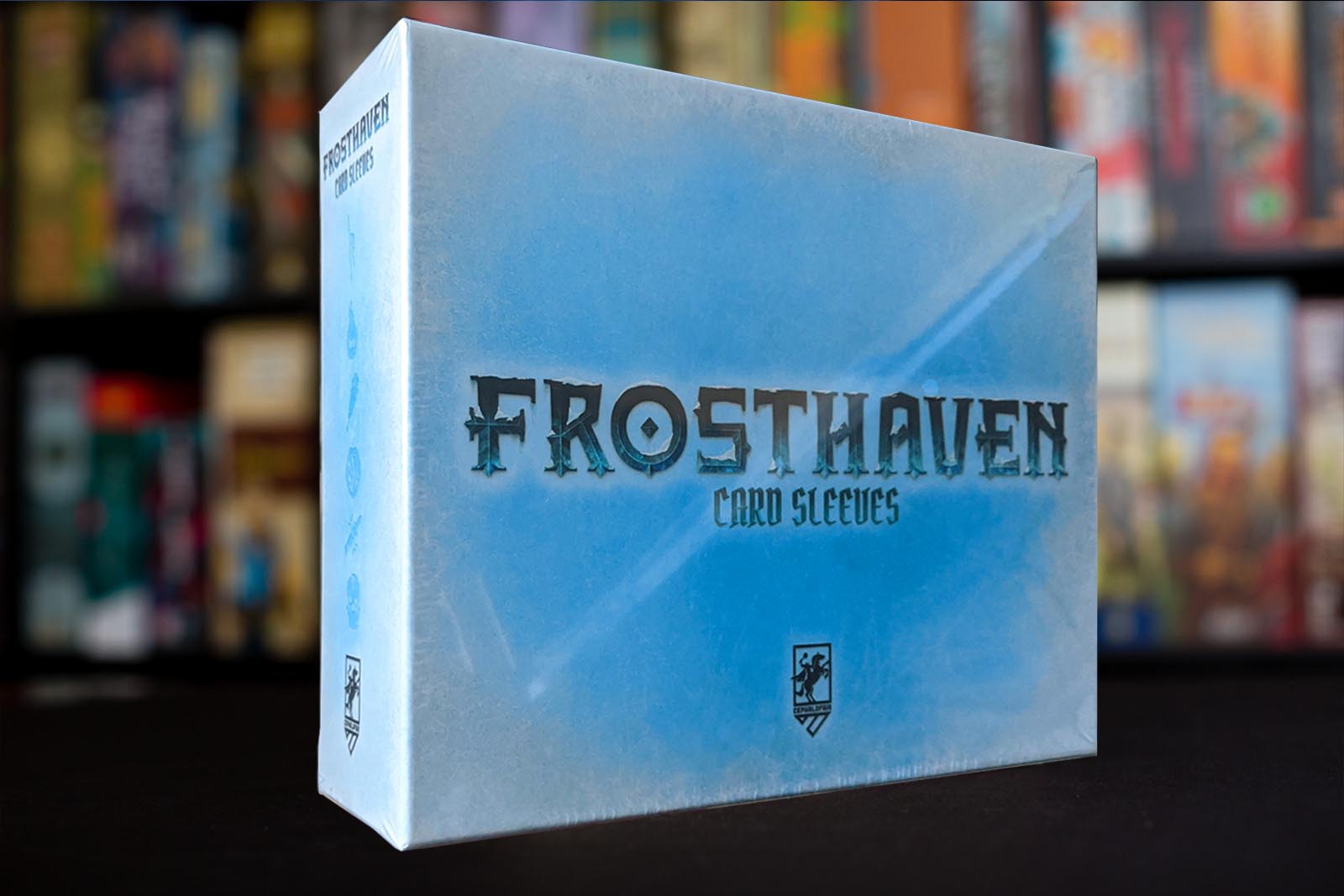 Frosthaven Sleeves Box
Publisher: Cephalofair
Involvement: Graphic Design, Illustration
Scope of project: Cephalofair contacted us to create a box for the sleeves that are available for Frosthaven. We came up with a concept of making the box look like a block of ice (which is what the card sleeves somewhat resemble). This would also stand out nicely on a game shelf at a local game store. We illustrated the ice block texture and design as well as laid out the box and typography.
See more images, below.
Want us to make your game?
Contact us today for a free consultation to see if we're a good fit to bring your next project to life.