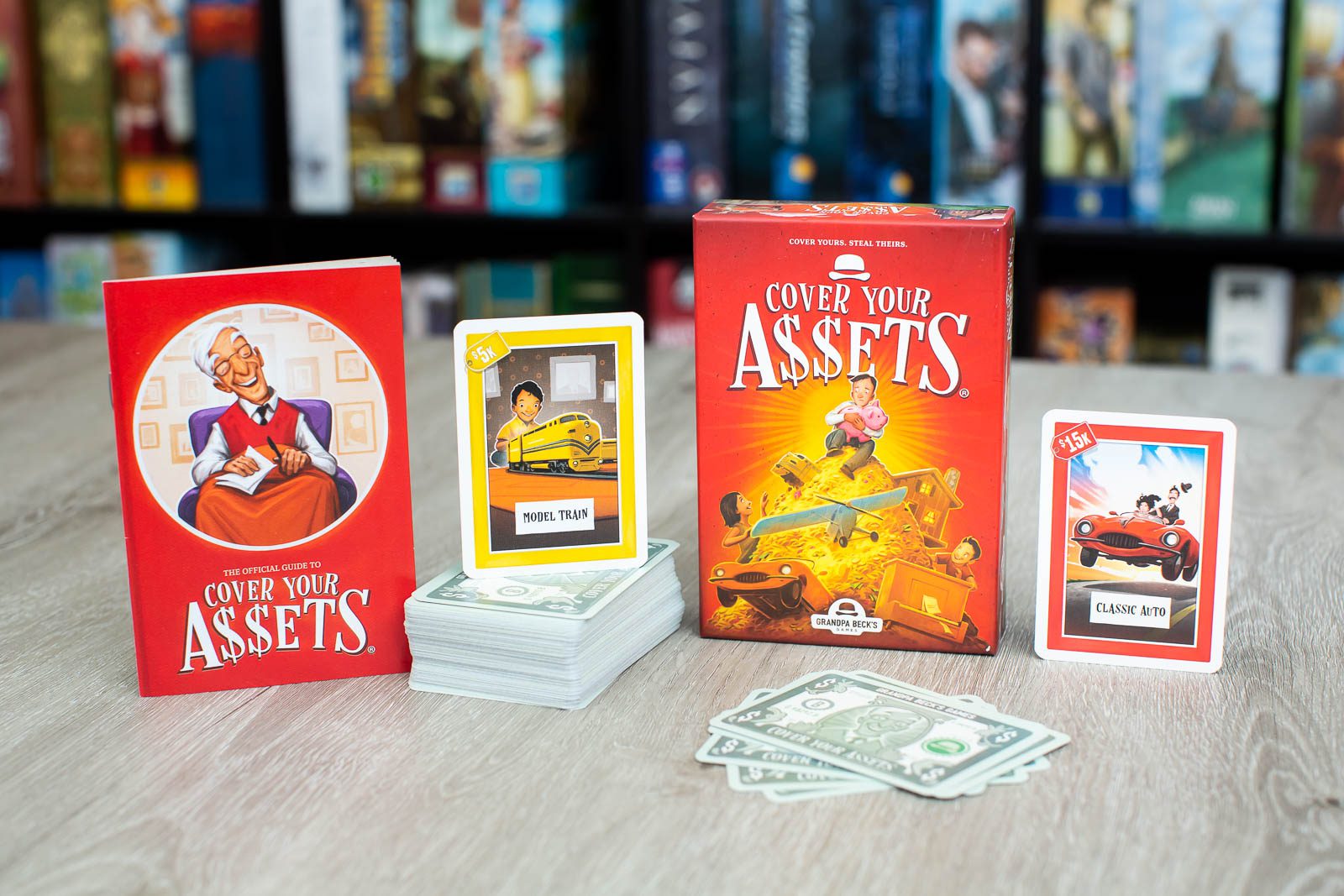 Gnoming A Round
Publisher: Grandpa Beck's Games
Involvement: Graphic Design, Art Direction, Logo, Illustration, Development, Rulebook Edits, Copywriting
Scope of project: This game is a revised edition of Grandpa Beck's bestselling title, Cover Your Assets. This game required a lot of care and consideration to ensure it would be loved by their fan base, be recognizable to buyers, and interesting enough for past owners to buy the new version. We worked with Andrew Bosley to create this new version. He illustrated the characters while we illustrated the borders, icons, card backs, and some of the addition elements. As Andrew's time was very limited, we also added color to the backgrounds of the assets. We aided in development by assisting in the creation of figuring out thematic elements for new cards and ensuring they worked with the original game — such as the penny jar.
See more images, below.
Want us to make your game?
Contact us today for a free consultation to see if we're a good fit to bring your next project to life.