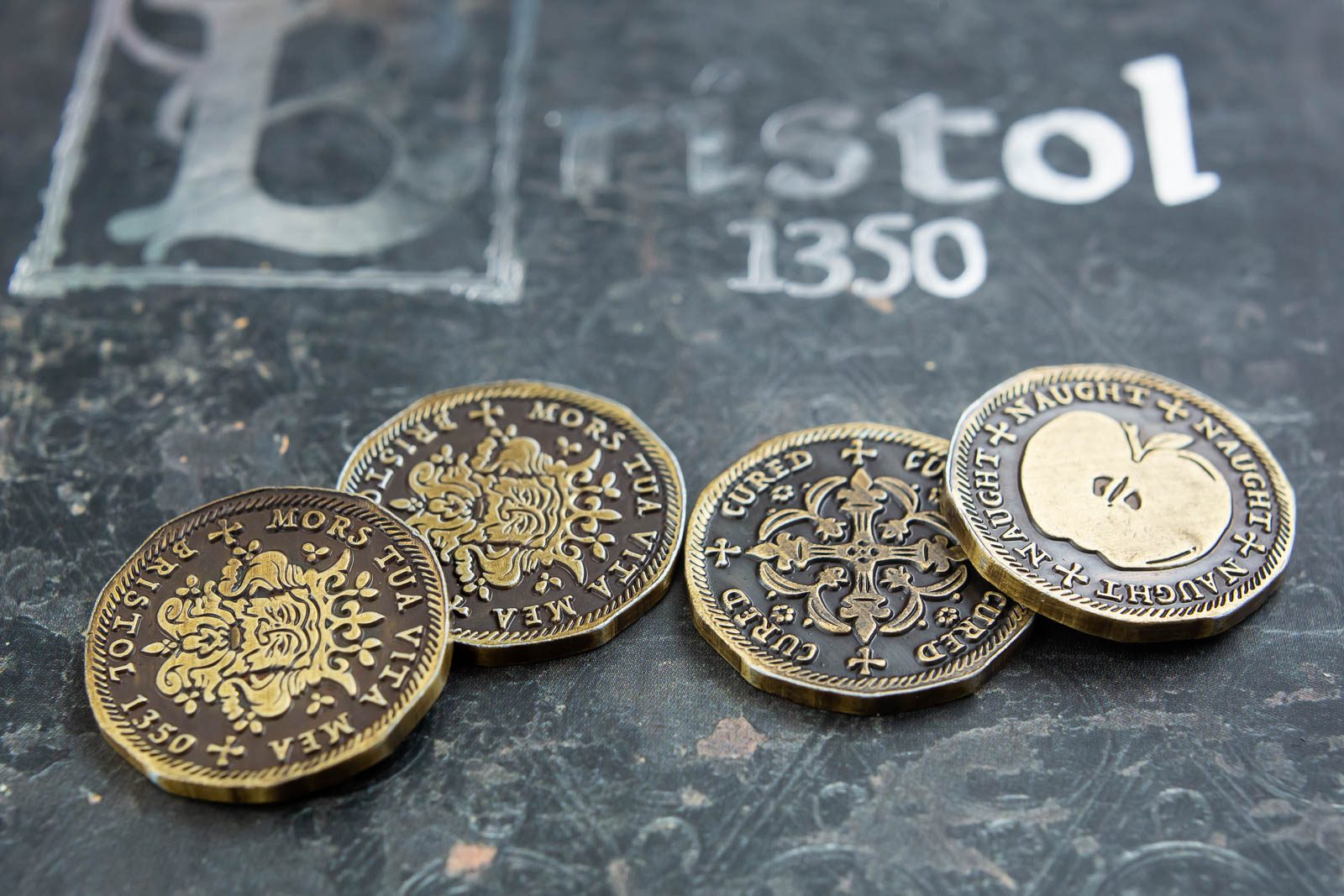 Bristol 1350
Publisher: Facade Games
Involvement: Graphic Design, Illustration, 3D Modeling, 3D Printing and Prototyping
Scope of project: Facade game contacted us to create metal coins for their game, Bristol 1350. We used existing art in the game as inspiration for our own drawings as well as coins from the period. We also created a 3D model and print of the coin and made painted prototypes for their kickstarter campaign.
See more images, below.
Want us to make your game?
Contact us today for a free consultation to see if we're a good fit to bring your next project to life.